An Elegy to Rosewood
On View:
Wednesday, January 25, 2023 — Sunday, April 30, 2023
---
Share:    
The story of the Rosewood Massacre begins with the celebration of the New Year. In January 1923, during a time when Jim Crow laws mandated, encouraged, and protected severe racial discrimination, a white mob descended on the predominantly Black town of Rosewood. This group included members of the KKK who had congregated in Gainesville (50 miles northeast of Rosewood) for a large rally the previous weekend. Responding to a later-dispelled rumor about an assault on a white woman (a common, and usually false, accusation behind many of the era's lynchings and pogroms), the mob tracked, killed, and permanently displaced the Black residents of Rosewood. State officials suppressed reports of the event, now known as the Rosewood Massacre. Years later, Lizzie Robinson Jenkins clung to the firsthand accounts told by her aunt, a survivor of the massacre, and founded The Real Rosewood Foundation (TRRF) to research and expose the history of Rosewood.

In commemoration of the 100-year anniversary of the Rosewood Massacre, the Patricia & Phillip Frost Art Museum presents An Elegy to Rosewood. Comprised of photographs and heirlooms from Jenkins' family, this groundbreaking exhibition explores the Jenkins family story and the way in which it became intertwined—as did those of so many Black families in the South—with the struggle for public recognition of the region's legacy of white supremacy and state-sanctioned terrorism. Personal artifacts are shown alongside a work by painter and TRRF board member Pedro Jermaine. Because so much of the oral history has been passed down by women, the Frost chose to commission four women artists based in Miami—Rhea Leonard, Charlisa Montrope, Chire Regans, and Tori Scott—to create original works based on the history of Rosewood.

This exhibition is part of the Martin Luther King, Jr., Exhibition Series, which addresses issues of race, diversity, social justice, civil rights, and humanity to serve as a catalyst for dialogue and to enrich our community with new perspectives. We are grateful to the Knight Foundation for its generous support of this exhibition through a Knight Arts Challenge Grant. This exhibition has also been made possible with generous support from the Green Family Foundation. Additional funding was provided by a grant from Florida Humanities and FIU's College of Communication, Architecture + The Arts (CARTA) and African and African Diaspora Studies. We also extend our gratitude to the Center for Women's and Gender Studies for their involvement in this exhibition.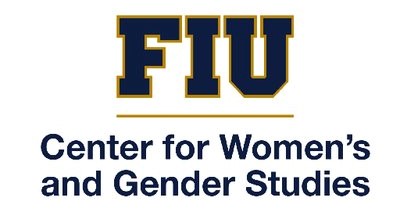 Lizzie Brown, grandmother of Lizzie Robinson Jenkins;  Middle: Lizzie Robinson Jenkins; Right: Theresa Brown Robinson, Rosewood historian and mother of Lizzie Robinson Jenkins
For more on this exhibition, click here:
Related Events